One Somerville Artist
Twelve Years
337 Astrobots and Counting
I TIG weld repurposed solid-steel robot figure-studies, on a quest to emulate subtle, complex, lifelike emotional expressions; particularly through body language. I hope it's clear through my work that I'm having the time of my life doing it. When I weld, I often find myself in a zen place, the way a surfer feels gliding on their perfect wave - in my case I'm lost in the tiny beautiful dot of the molten weld puddle, hopefully without losing sight of the big picture.
Seven Unique Classes of Astrobot to Choose From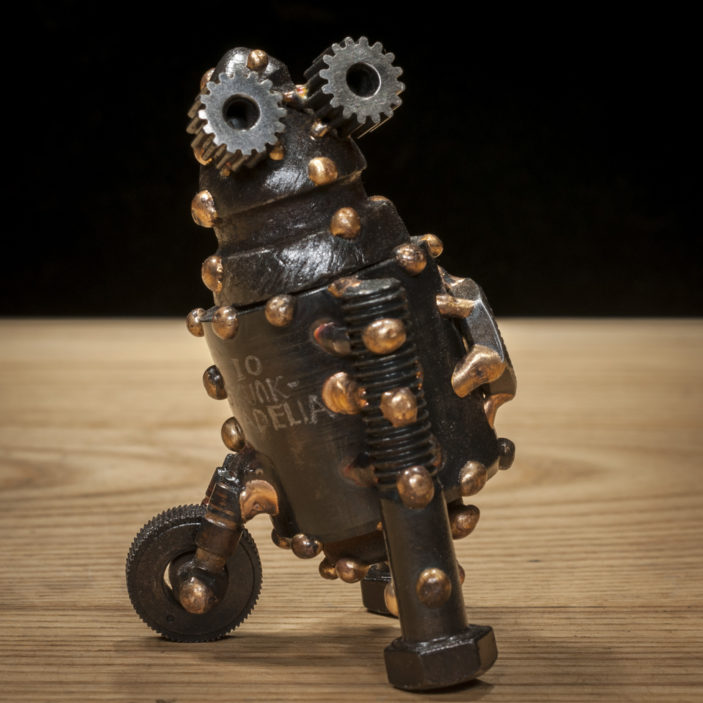 Neutrino Class
Great care must be taken when choosing parts for the tiniest of the Astrobots. Neutrino-class Astrobots are designed to come along for the ride; small enough to make home in a bag or a larger sized pocket.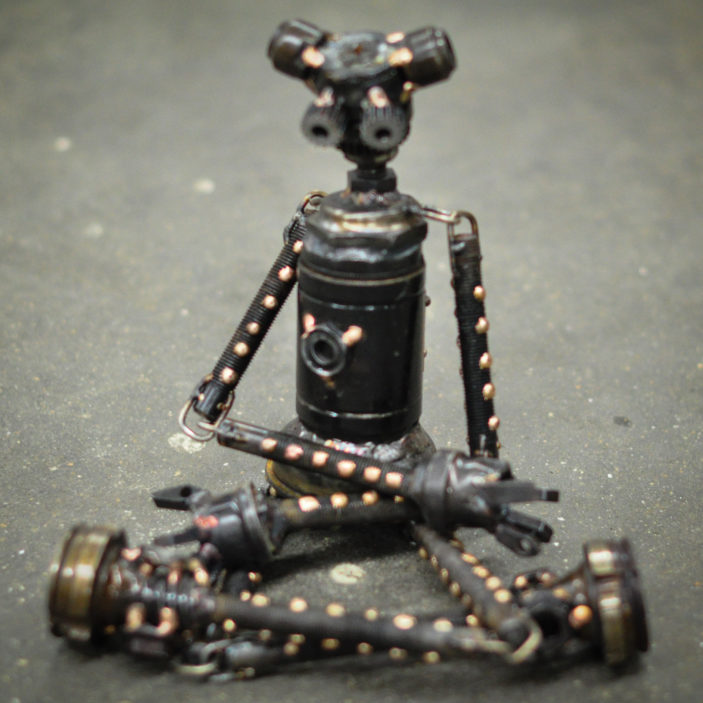 Dionysus Class
These are the laziest Astrobots: they can't even stand up on their own, they just lay around. Good for nothin' lazy robot, why does everyone want to hug and play with you?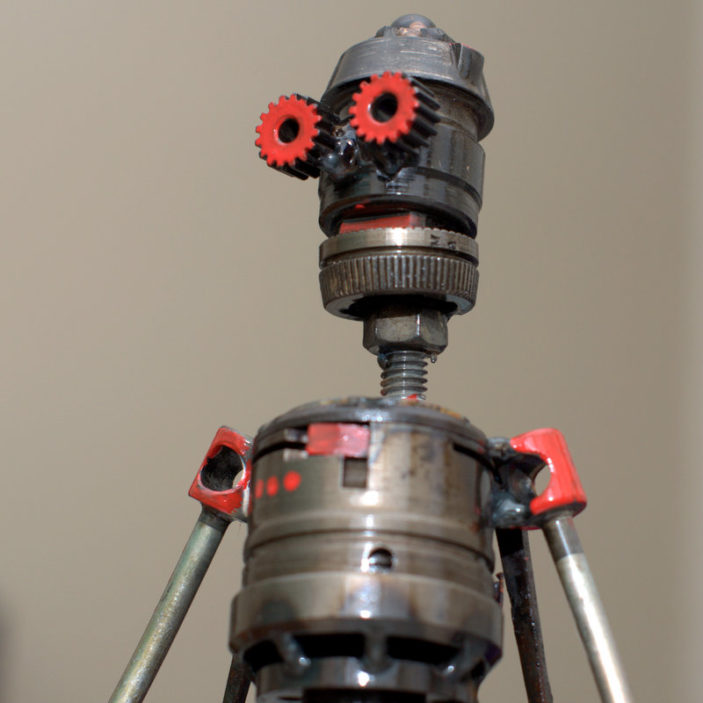 Ion Class
The whimsical flyweights of the Skunkadelic line. Typically the torso is made from a bicycle hub internal or a small machine tool part. Their arms and legs tend to be lanky, liken to a growing teen.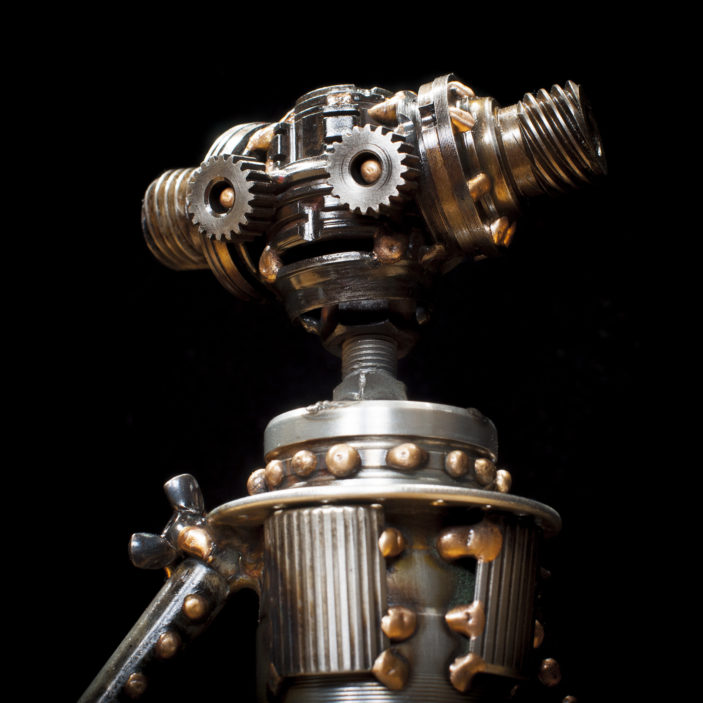 Mercury Class
The perfect scale for a no-holds barred build with all the best parts for the job. Most Mercury-Class Astrobots have bodies made from retired vintage bicycle hubs, and many of them are given complex and rare parts. Mercury Class is the standard to which all other classes are compared.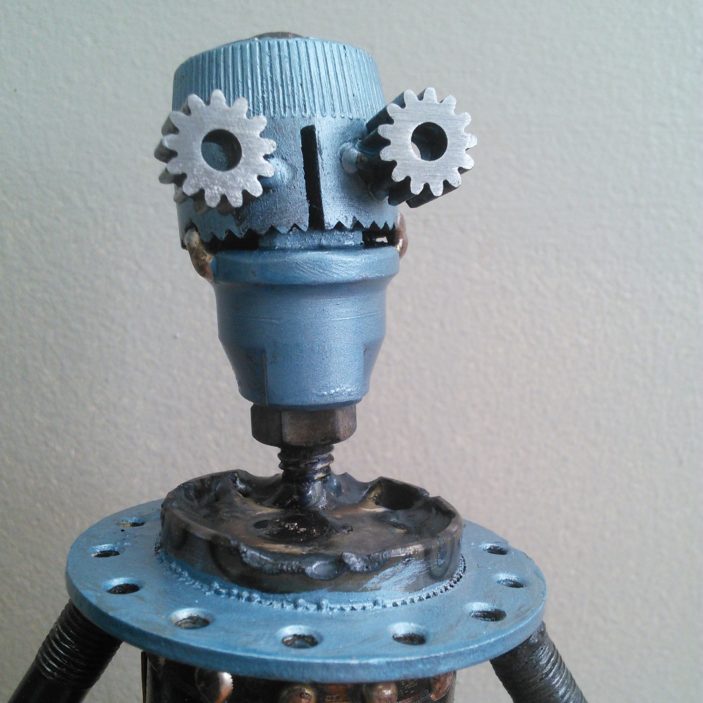 Castillo Class
Castillo Class Astrobots are for human caretakers who prefer simplicity over adornment. They're very pleasant to hold since there's less pointy greebles on it's surface, and not as hefty.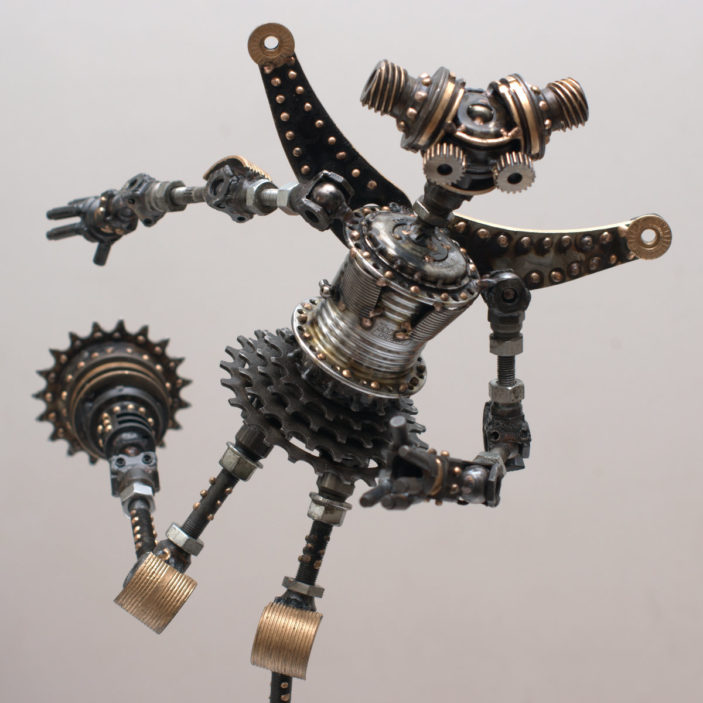 Proteus Class
The most dynamic in the Skunkadelic line are these over-sized solid steel action-figures. Meticulously hand-welded ball and socket joints, as well as four brass-capped hinge joints, allow for lifelike motion. No tools are necessary for posing.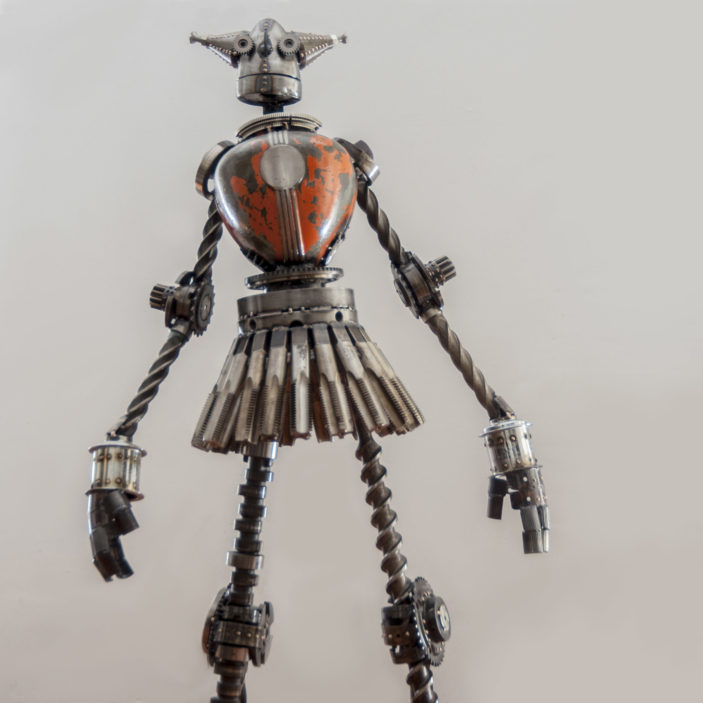 Jupiter Class
Tall enough to stand on the floor without a pedestal, Jupiter Class Astrobots look like they'd move on their own if you could just find the on-switch. It may go without saying: Jupiter Class Astrobots are made to make an impression!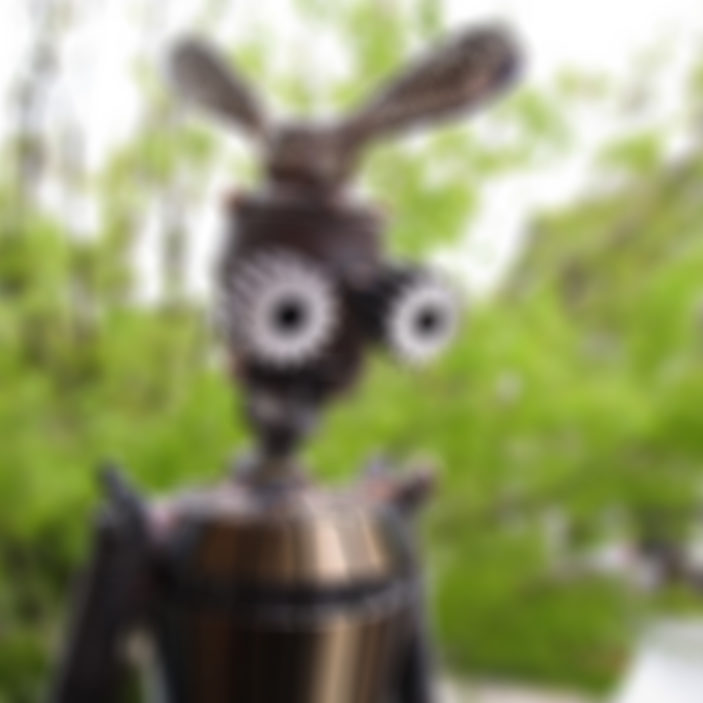 Custom
I can create you a made-to-order Astrobot starting at $250.
Repurposed, TIG-Welded, Solid Steel Companions
No two Astrobots are Alike. Each has their own name and and birthday stamped on a boilerplate on their back.
Built to last for centuries
Astrobots are composed of sturdy repurposed TIG-welded steel. TIG welding is the process of melting metal with a plasma arc with a hand-held torch positioned one millimeter above where the two pieces meet. Power is controlled by a foot pedal, and wire is hand-fed to fill the gap. There is no stronger way to hold solid steel together.
My Newest Astrobots
The dozen most recent models to emerge from the Skunkadelic nursery.
Choose Your Own Adventure
My Astrobots have many fine qualities.
the birth of an Astrobot: