Fifteen Astrobots: ain't nothin' but a robot party!

This Saturday and Sunday, December 10 & 11th
noon to six both days
Welding demos (watch an Astrobot being born) 2 p.m. and 4 p.m. both days (need to be 18 or older). Come and see the tiny beautiful plasma arc of Zeus, my mighty TIG welder. You will see a robot begin to come to life.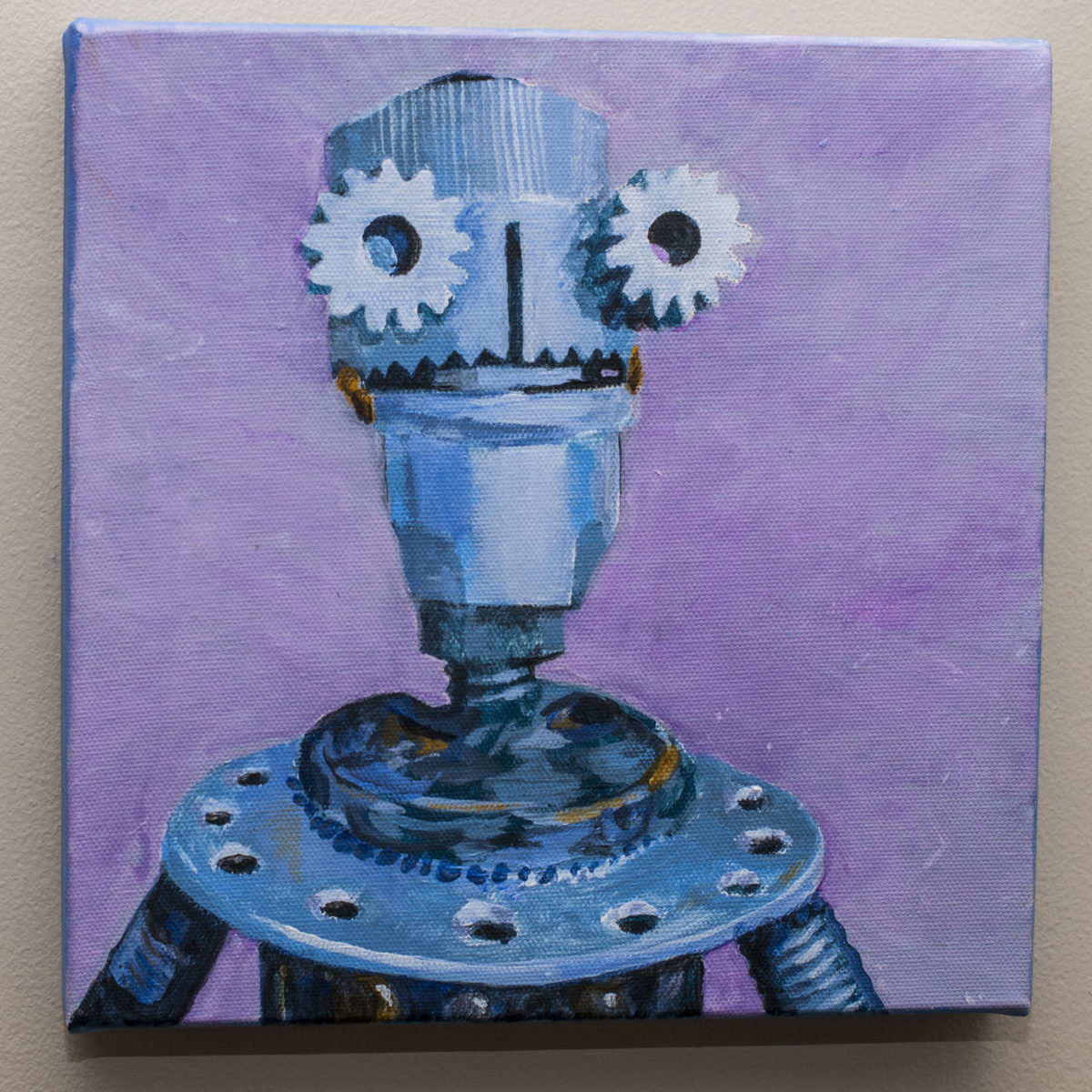 And personally the most exciting news: I've taken a crack at painting. I'm excited to share with you my robot portraits. This one's of Danaan, who will be with the paining for likeness critique.
Skunkadelia print calendars, rayguns, rocketships, more.
Here's a partial list of what's at the Ready Room this weekend. To see the most recent creations please visit my instagram feed.