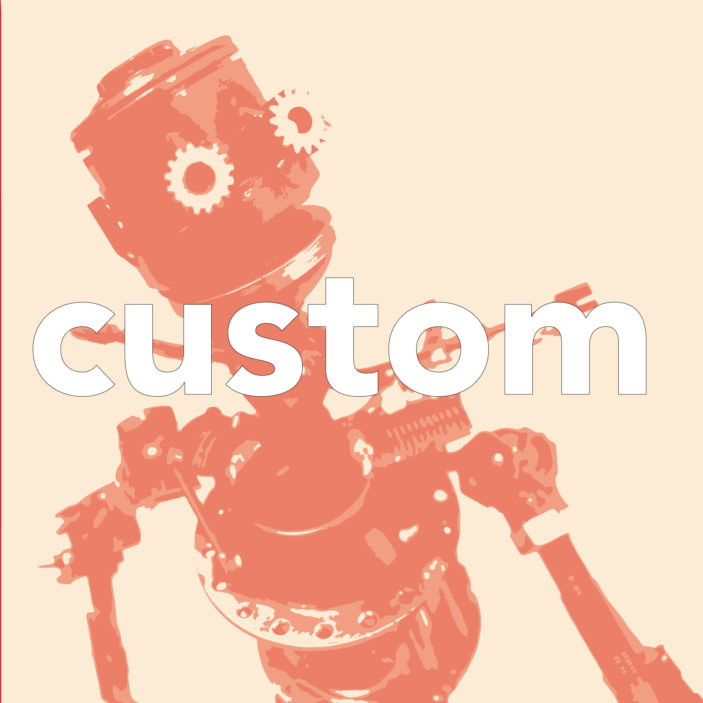 Custom Proteus Astrobot
Your very own, custom-made Proteus Class Astrobot. I'll be in touch with you to talk about the details.
Proteus Class Astrobots Are:
Impeccably-crafted humanoid constructed from choice parts
fully poseable
7 – 9 hand-made ball-and-socket joints
four hinge joints
choice of body style
choice of racing-stripe color, or bare metal
wings and other options available
Four Week Delivery
Different custom Astrobot classes available.
This is a 50% deposit.
The other 50% can be paid upon adoption.
$1,000.00