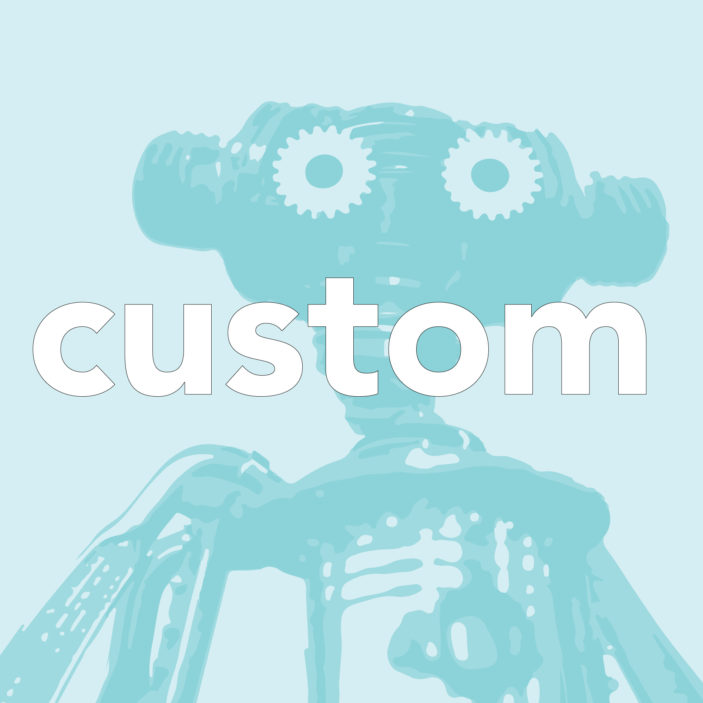 Custom Castillo Astrobot
Your very own, custom-made custom-made Castillo-Class Astrobot. I'll be in touch with you to talk about the details.
Castillo Class Astrobots Are:
carefully-crafted humanoid
under five pounds
choice of body style
rotating head
choice of racing-stripe color, or bare metal
wings or no wings?
Two Week Delivery
Different custom Astrobot classes available.
This is a 50% deposit.
The other 50% can be paid upon adoption.
$200.00